Leandra Ramm is a remarkably versatile mezzo-soprano and actress with an "extraordinary voice" (Anderson Cooper 360), whose "beautiful and quite moving" (Nordstjernan Newspaper) performances have graced prestigious venues including Carnegie Hall, Lincoln Center, The United Nations, and Symphony Space. Ms. Ramm made her début as a soloist in Kurt Weill's The Endless Road with The American Symphony Orchestra at Avery Fisher Hall. Recently, she performed the title role in La Cenerentola with San Francisco Opera Guild, and appeared as a soloist with the San Francisco Symphony in Bernstein's Chichester Psalms conducted by Michael Tilson Thomas, and Bach's Magnificat conducted by Ragnar Bohlin.
This season, Ms. Ramm appears with Opera Cultura as Serafina/Spirit Woman in La Llorona and with San Francisco Opera Guild as Mama in Evan Mack and Joshua McGuire's Lucinda y la Flores de la Nochebuena, which will soon be released on Albany Records. She performs as alto soloist in Bach's Magnificat and Christmas Oratorio with San Francisco Choral Society, Beethoven's Ninth Symphony with Silicon Valley Philharmonic (as alto soloist), as well as sings in Solo Opera's "All that Jazz" Fourth of July Parade and "Opera in the Park".
Last season, she performed in Little Women with Island City Opera, a "Prelude to Valentine's Day" concert with San Francisco Renaissance Voices,  and as the featured soloist in Mendelssohn's Psalm 13 from Drei geistliche Lieder and Schubert's Miriam's Song of Triumph with San Francisco City Chorus. She appeared as the Squirrel, White Cat, and Shepherd in L'enfant et les Sortileges with Pacific Symphony, which was broadcast on Classical KUSC's Live from Segerstrom Center for the Arts.
Ms. Ramm's notable engagements include the Soul in Ordo Virtutum with San Francisco Renaissance Voices, the Rooster and Blue Jay in The Cunning Little Vixen with West Edge Opera, Cherubino in Le nozze di Figaro with Opera San Jose, Leila in Iolanthe at The Buxton Opera House in the UK, and Dorabella in Così fan Tutte with the Martina Arroyo Foundation. She has also appeared in several operas with the Center for Contemporary Opera — Mario and the Magician, Clarence and Anita, and Big Jim and the Small-Time Investors — and was featured in the first workshop performance of ¡Figaro! (90210) with Morningside Opera. In 2017, she appeared in the made-for-TV opera Vireo by Lisa Bielawa. Other collaborations include Cavalleria Rusticana with Chelsea Opera, Travelers (Operas by Holst) with The Little Opera Theatre of NY, and La Divina (Pasatieri) with Opera Company of Brooklyn.
As a seasoned musical theater performer, Ms. Ramm recently starred as Judy Garland in The Boy from Oz at Theatre Rhinoceros, Tanya in Mamma Mia! at Woodminster Summer Musicals, and Antonia in Man of la Mancha with the Diablo Theater Company. She has also flourished in the creation of new works, portraying Annie in Hell's Kitchen the Musical at the Hudson Guild Theater and Hester Prynne in A for Adultery, a musical adaptation of The Scarlet Letter, at the Little Times Square Theatre. Ms. Ramm also stars in her one-woman show, One Night with You, which was performed Off-Broadway at Theatre Row to a sold out audience.
Ms. Ramm regularly makes guest appearances and performs on television programs around the globe, including CNN's Anderson Cooper 360, The View, Good Morning America, 60 Minutes, 60 Minutes Australia and the BBC, as well as appearing on radio broadcasts and in magazines in Ireland, the US, and England. She has been featured in the Los Angeles Times, The Daily Mirror (UK), The New York Times, and newspapers in China.
As a recording artist, Ms. Ramm has released many singles, including No Promises and One Night With You. She is on the cast albums of The Fourth Messenger and Mario and the Magician from Albany Records and proudly sings on the newly released albums by Cappella SF of Mason Gates' Mass Transmission and Timeless from Delos Records.
Ms. Ramm studied at the Manhattan School of Music and furthered her training in programs at Arizona Opera, Toledo Opera, Opera Carolina, Des Moines Metro Opera, Sarasota Opera and New Jersey Opera.
+ Read More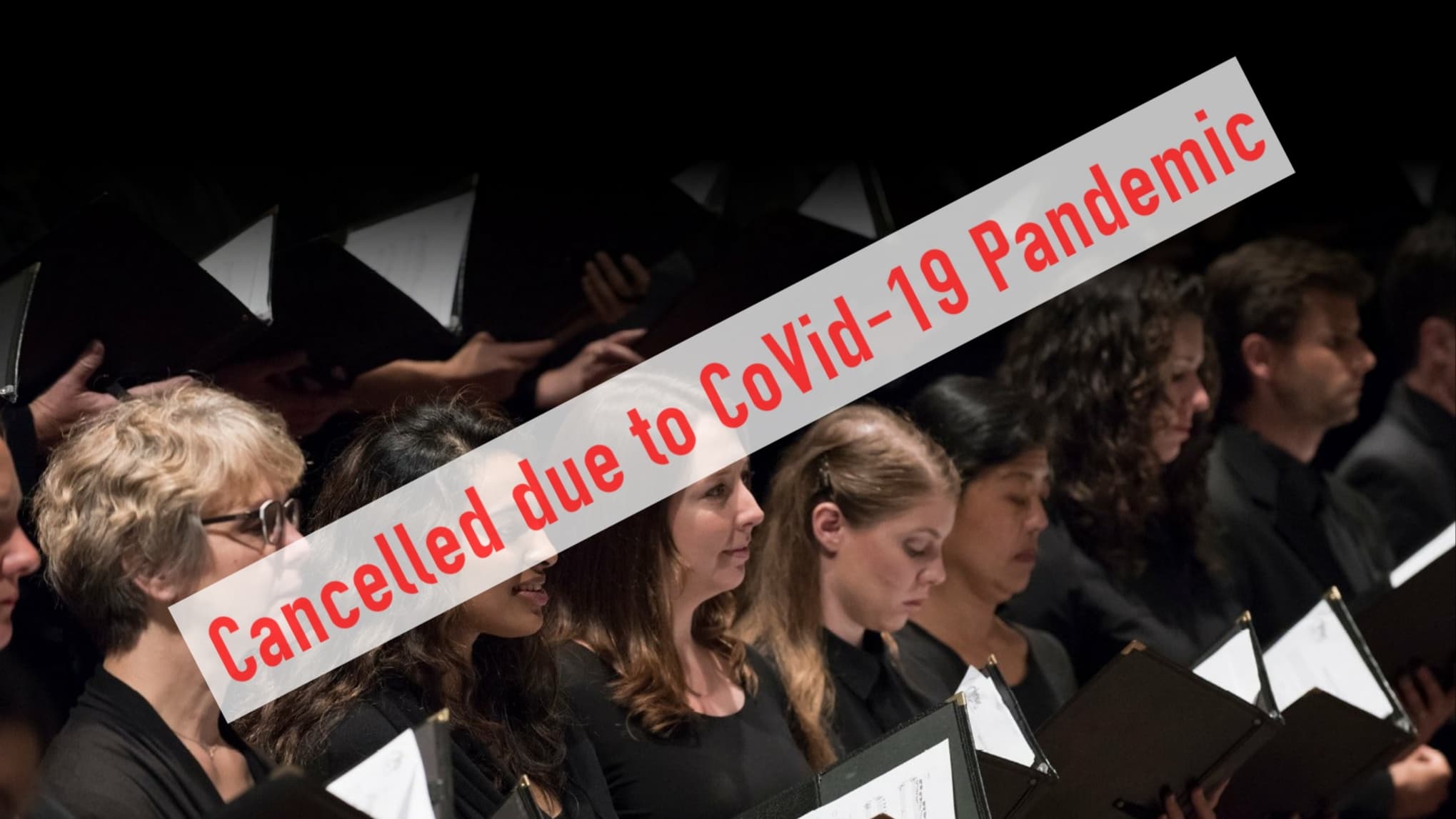 April 4, 2020 8:00 pm
Mezzo-soprano soloist
Davies Symphony Hall, San Francisco USA
April 18, 2020 8:00 pm
Mezzo-soprano soloist
Calvary Presbyterian Church, San Francisco CA
April 19, 2020 4:00 pm
Mezzo-soprano soloist
Calvary Presbyterian Church, San Francisco CA